Day 2: Scenic Drive & Fairyland Canyon
The second day in Bryce Canyon is not a full day and does not require staying overnight. Re-enter the national park and drive on the scenic Bryce Canyon Road to its termination at Rainbow Point.
Swamp Canyon & Natural Bridge
The first worthwhile stop is at Swamp Canyon Overlook. Enjoy views of hoodoos and pines from this scenic spot and consider hiking the Sheep Creek and Swamp Canyon trail (4 miles | 6.4 km). Next is the Natural Bridge, an 85-foot arch that frames one of the most iconic shots you can snap in Bryce Canyon.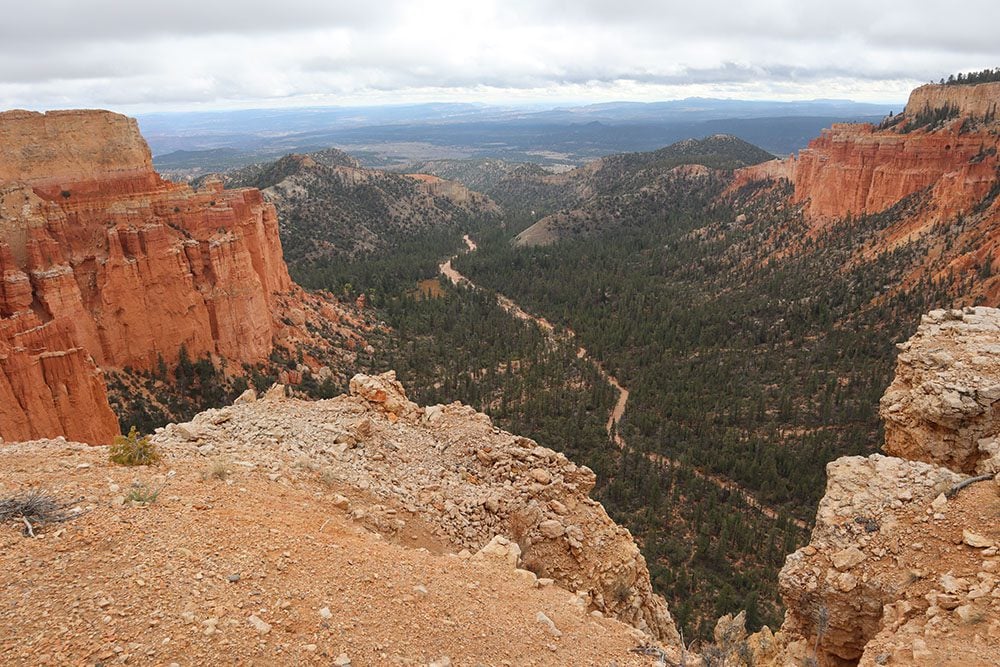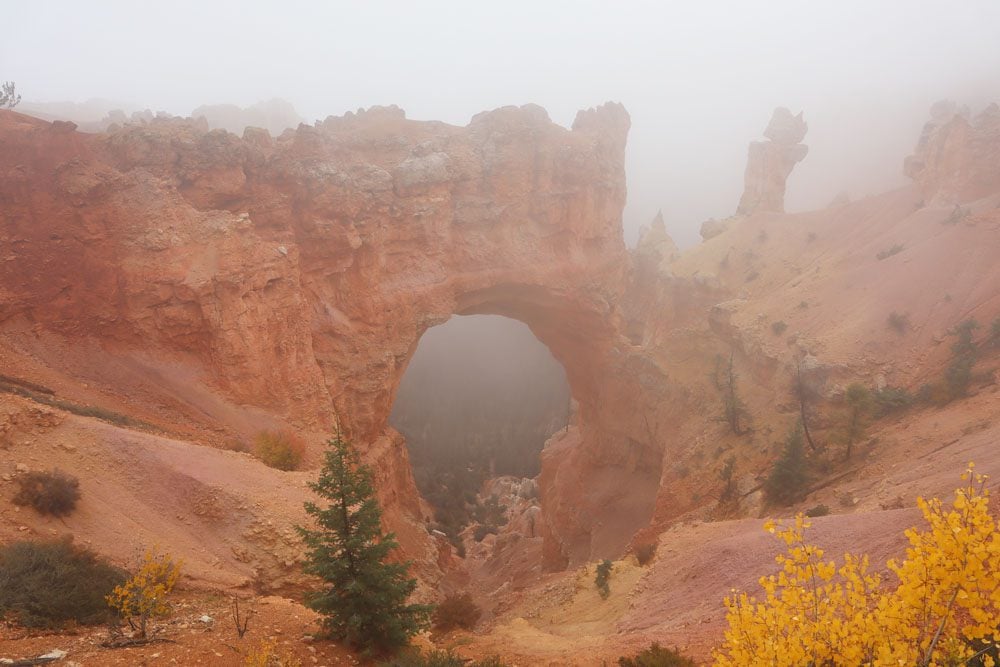 Rainbow Point
Bryce Canyon Road ends at Rainbow Point, the highest viewpoint in the national park at 9115 feet. Rainbow Point offers a distant view of the national park. Next door is Yovimpa Point. From this overlook, visitors can see what is known as staircases, a seemingly single rock whose colorful layers offer a glimpse of the area's ancient geology. From Rainbow Point, you can get a better sense of the place by hiking the short Bristlecone Loop Trail.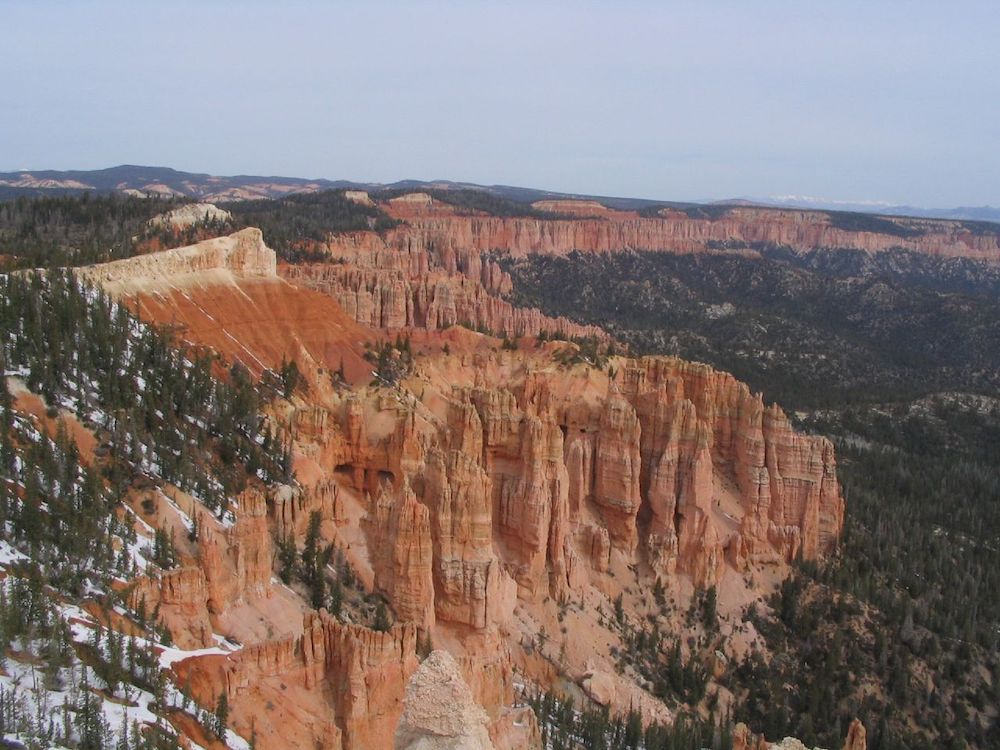 Fairyland Canyon
It's time to start making your way out of the national park, but the adventure isn't over yet. Beyond the fee station, take a right to Fairyland Point. This scenic lookout sits atop Fairyland Canyon, a smaller and more wooded amphitheater. Fewer crowds visit this area, so this is an excellent chance to better connect with nature.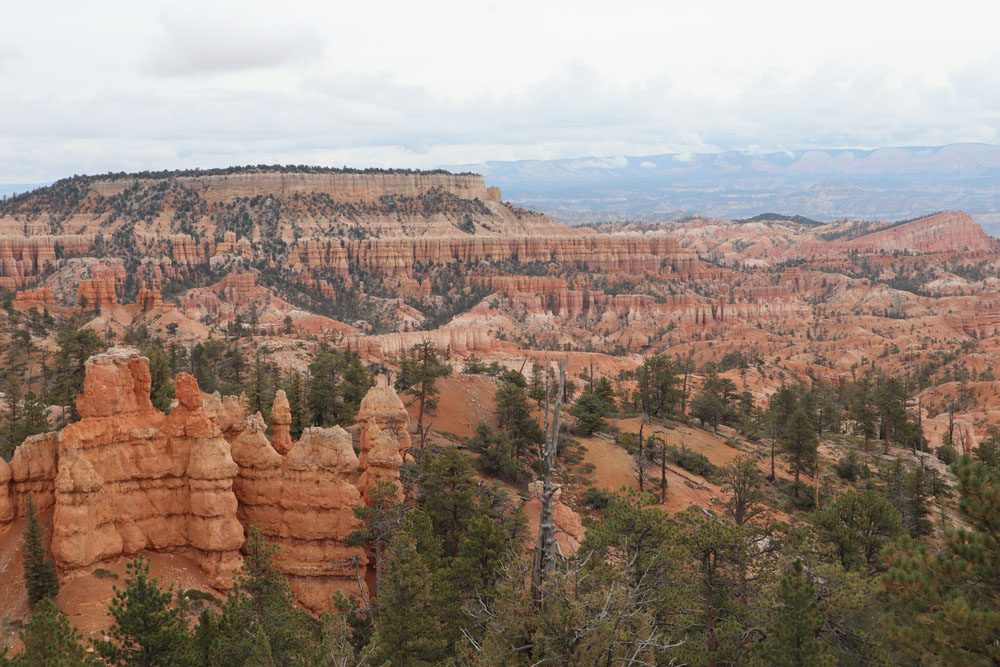 From Fairyland Point, you can explore the amphitheater floor by hiking the Fairyland Loop Trail (8 miles | 12.9 km). On this hike, there's a better chance of seeing wildlife, and you'll see much younger hoodoos than next door and hoodoos that have collapsed due to erosion in what's known as the "hoodoo graveyard".
Optional Hike to Mossy Cave
If you're having difficulty detaching from Bryce Canyon, consider hiking the Mossy Cave Trail before driving to your next stop. This short and easy hike begins just 10 minutes from Bryce Canyon City in the direction of Tropic. This canyon gets a lot of water, thanks to an irrigation ditch constructed by Mormon settlers back in the day.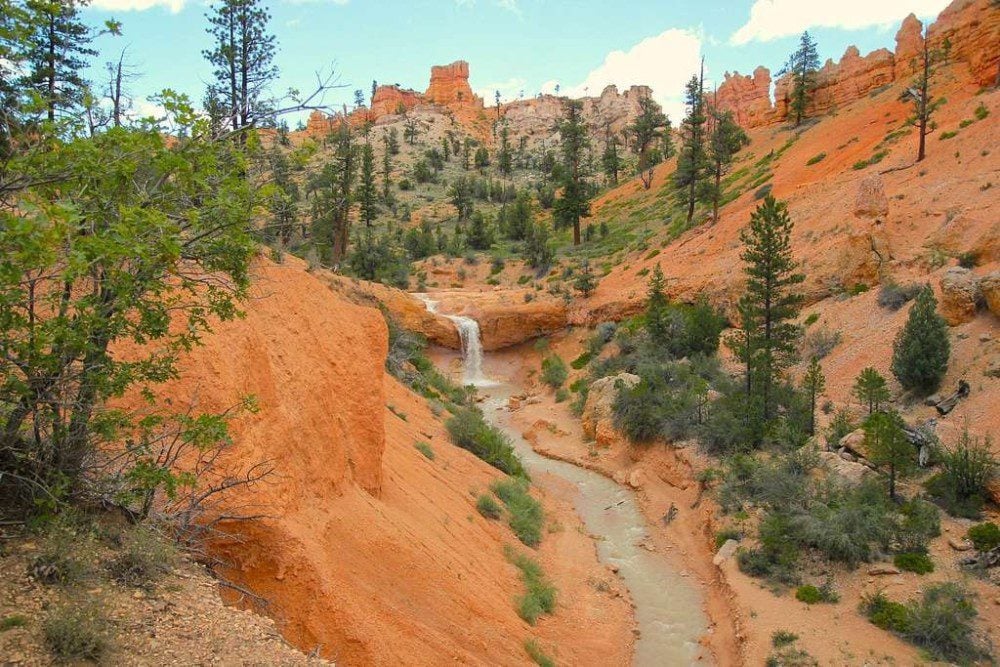 What's Next?
In this two days in Bryce Canyon itinerary, we covered the park's top highlights and even ventured to a few lesser-known spots. Depending on your pace, it should cover about 1.5 days, leaving enough driving time for your next adventure. Be sure to go through the essentials of planning a successful visit using the Bryce Canyon Travel Guide. If you're visiting other parts of Utah, check out additional travel guides to the region.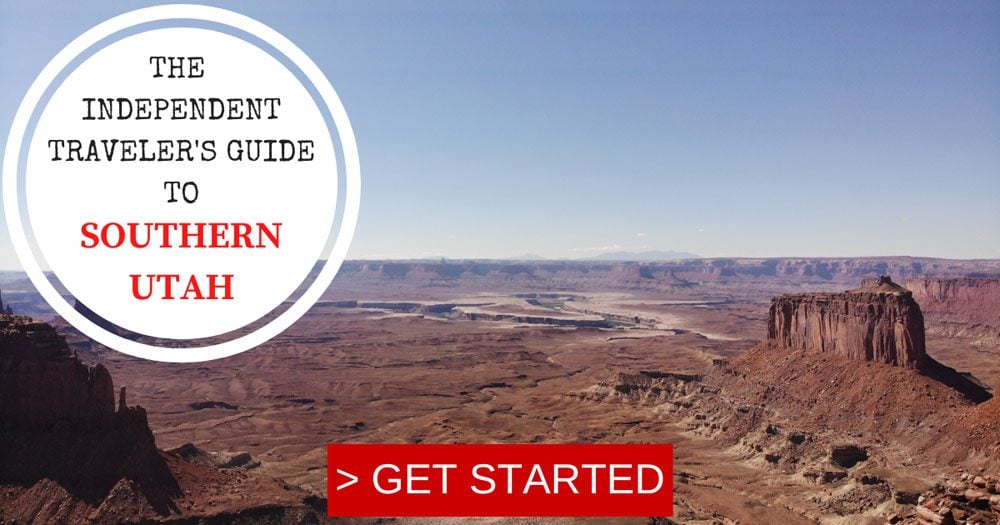 ---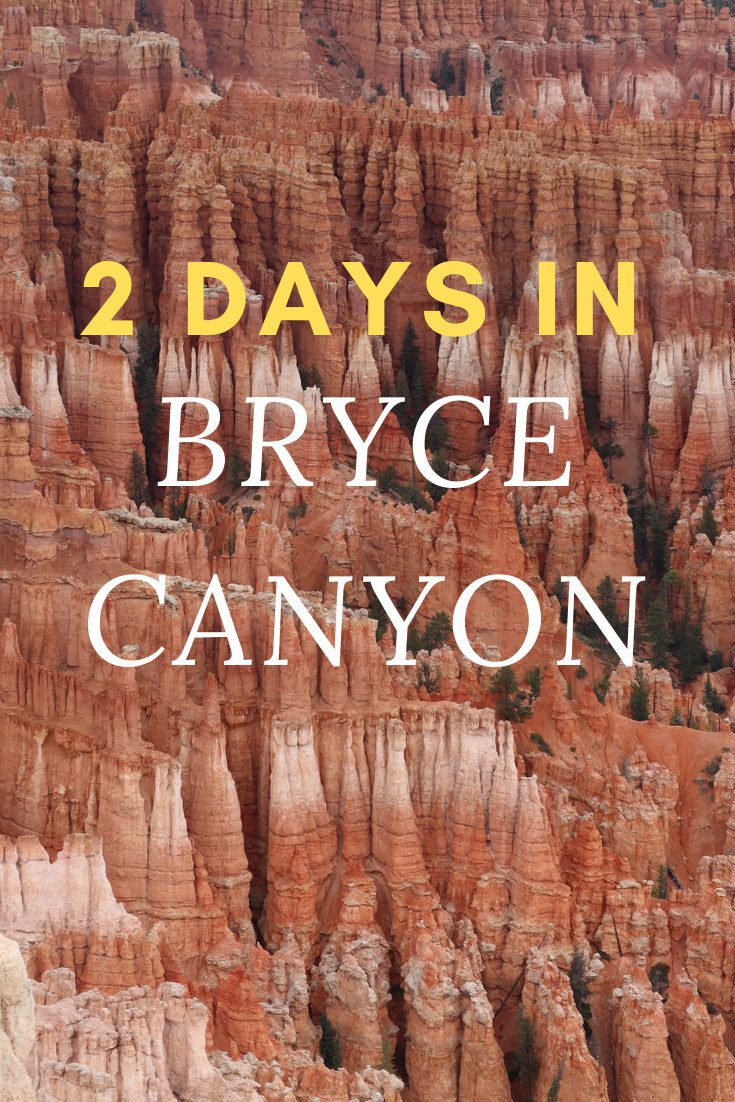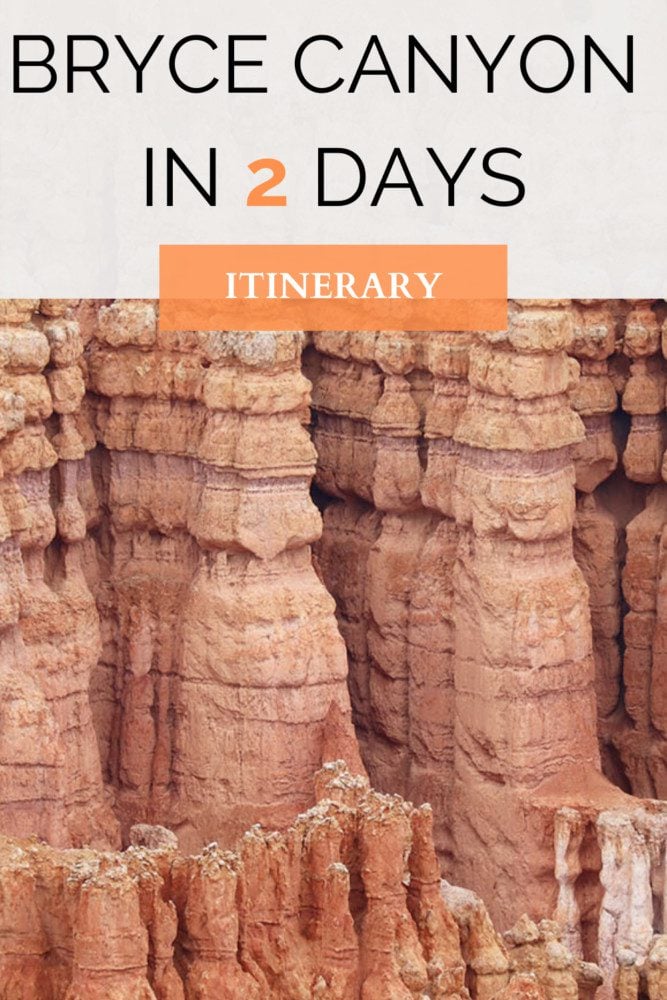 Pin These Images To Your Favorite Boards