2 Days In Yosemite Itinerary
Day 2: Hiking Options, Sequoia Groves & Glacier Point
The second day of this two days in Yosemite itinerary unlocks a few options to do some serious hiking. Listed below are a few doable recommendations along with an easier option.
Option 1: Mariposa Grove & Glacier Point
The easiest option for the day is to visit Mariposa Grove and end the day at Glacier Point. This involves very light walking but there will be an opportunity to do more hiking around Glacier Point.
Mariposa Grove
The Mariposa Grove of Giant Sequoias is the finest of Yosemite's three sequoia groves. It's home to over 500 giants, some of which are well over 2,000 years old. Park your car at the Mariposa Grove Welcome Plaza and use the free shuttle (when in operation) or walking trail to reach the start of the grove, about two miles away.
At the grove, one of the two easy trails should be enough for a quick taste, either the Big Trees Loop Trail (0.3 miles) or the slightly longer Grizzly Giant Loop Trail (2 miles). Highlights include the cluster of giants known as the Bachelor and Three Graces, followed by the Grizzly Giant, and the California Tunnel Tree, through which you can actually walk. You can extend your visit by hiking the entire length of the Mariposa Grove Trail.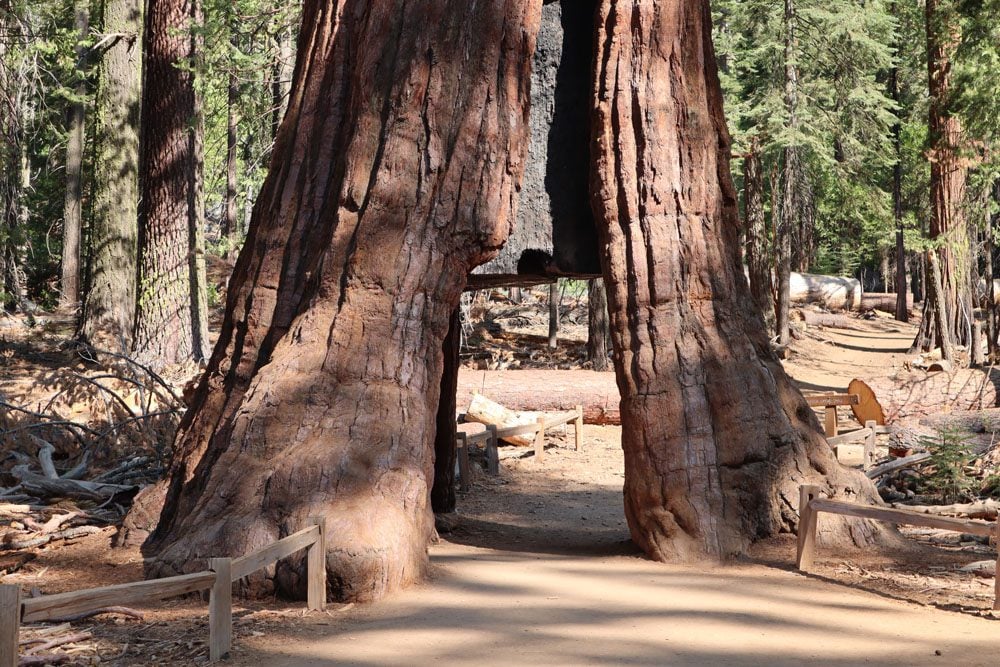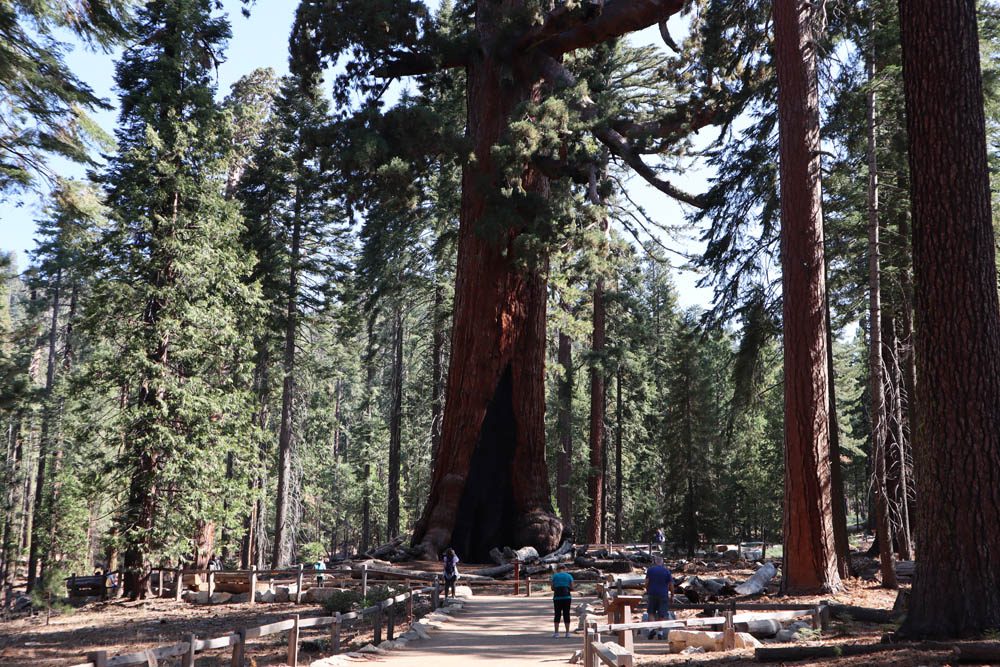 Optional Stop at Wawona Hotel
The historic Wawona Hotel (Big Trees Lodge) opened its doors in 1879, but it owes its origins to 1856 when a small log cabin, called Clark's Station, began hosting tourists. The hotel's distinctive features are its wooden facade and large veranda. Stop here for a quick look or for lunch/coffee. History buffs can also check out the Pioneer Yosemite History Center.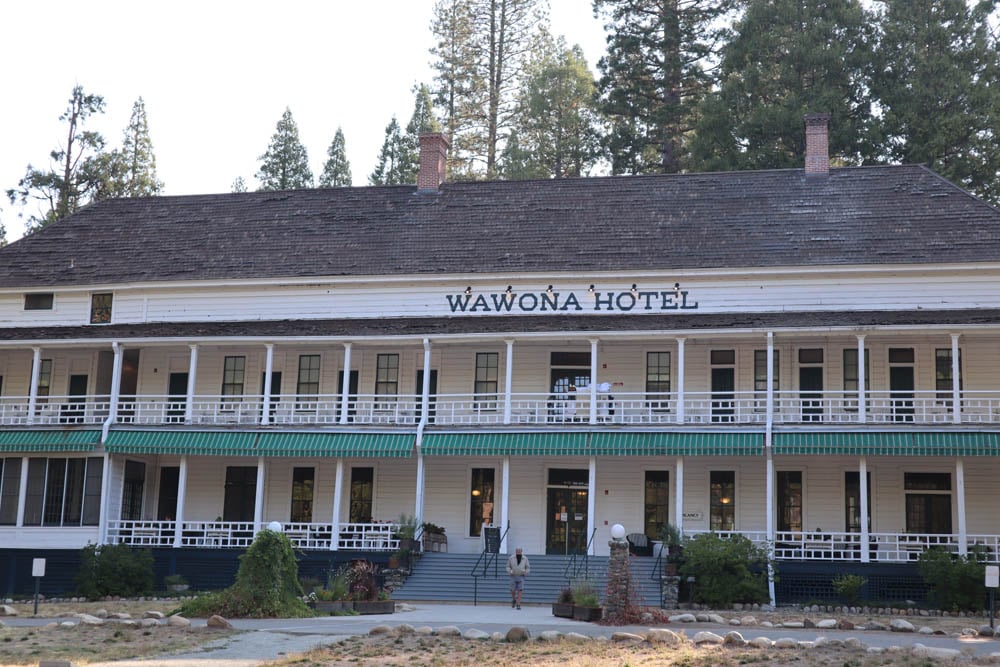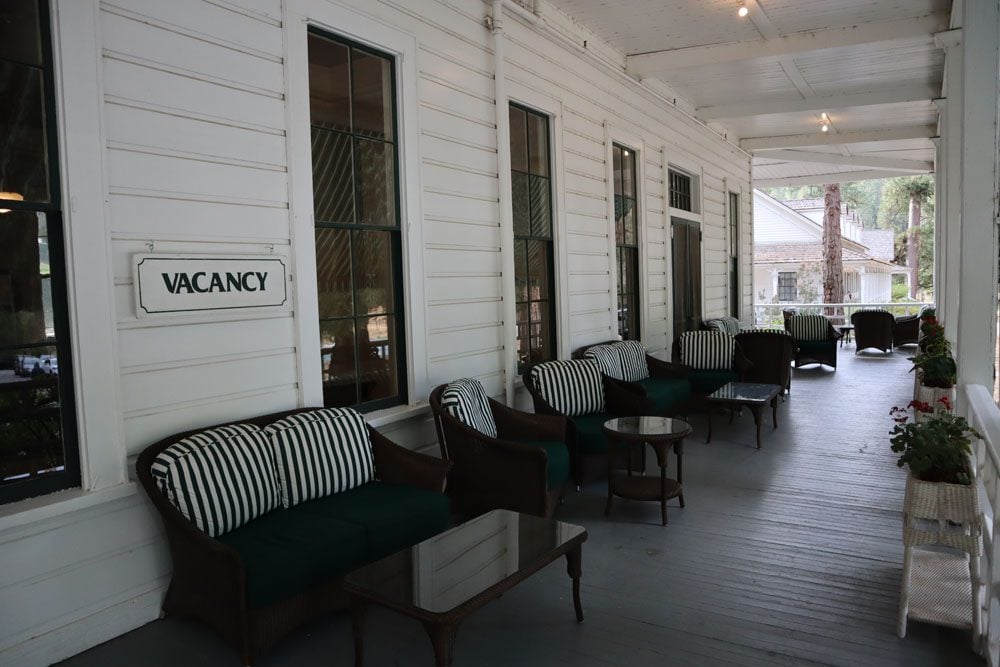 Glacier Point Road
Open from late spring to late fall, Glacier Point Road provides access to Glacier Point and the Badger Pass Ski Area. The better part of the road is quite monotonous as it crosses a forest of redwoods, but towards the end, several bends reveal pretty vistas. The road ends at Glacier Point.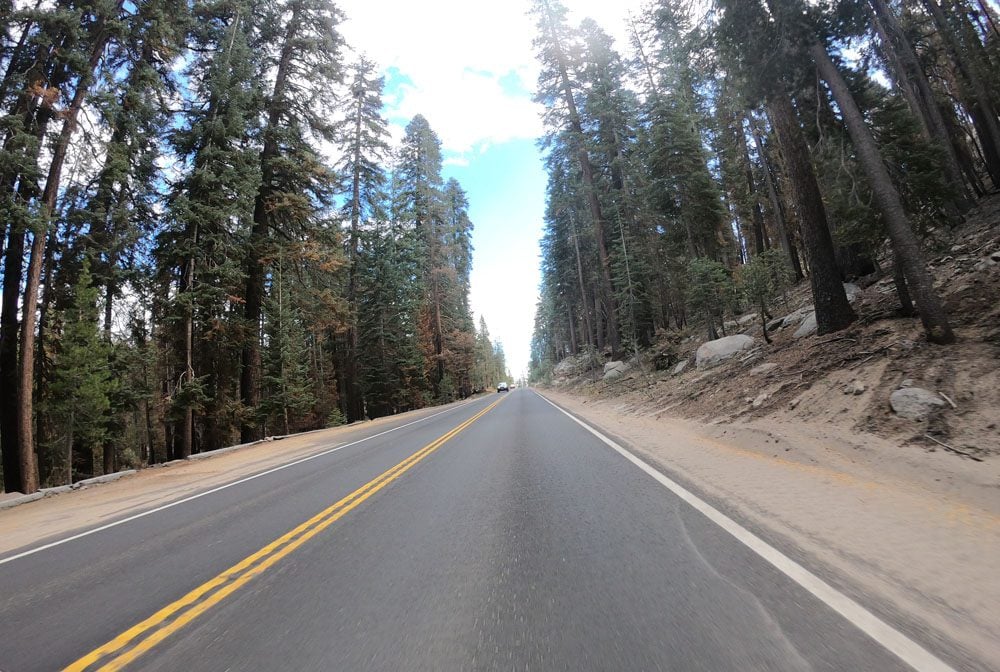 Glacier Point
Glacier Point is one of Yosemite's top attractions so you won't be here alone. A large parking area provides paved access to a scenic lookout that leaves most visitors speechless. There are also various amenities at Glacier Point, such as toilets, drinking water, and a small kiosk.
Glacier Point Lookout is where you want to head to. Standing at an elevation of 3,214 feet (979 m) above Yosemite Valley and almost directly across from Half Dome, it really doesn't get any better than this. If you arrive in the late afternoon, the sun is already beginning to set. While most of the valley might have already transitioned to darkness, the summit of Half Dome is glowing in the last rays of this special day trip to Yosemite.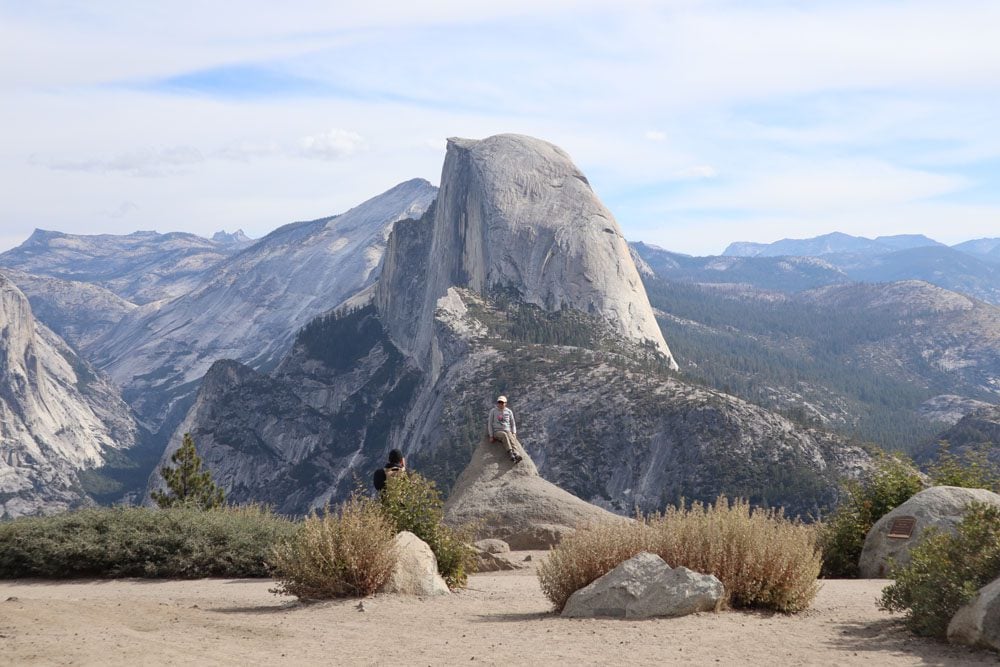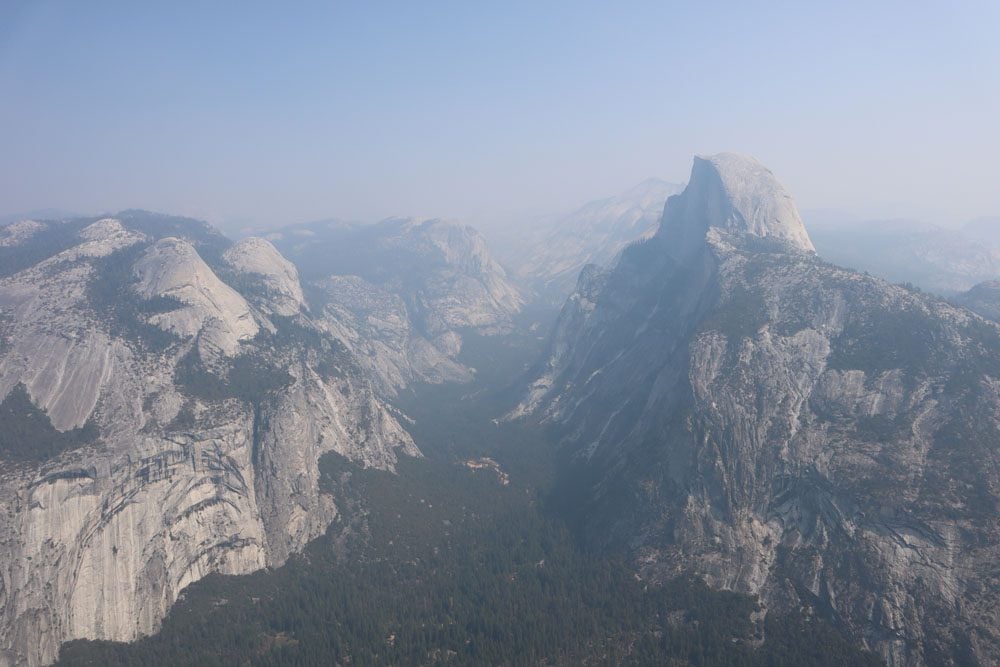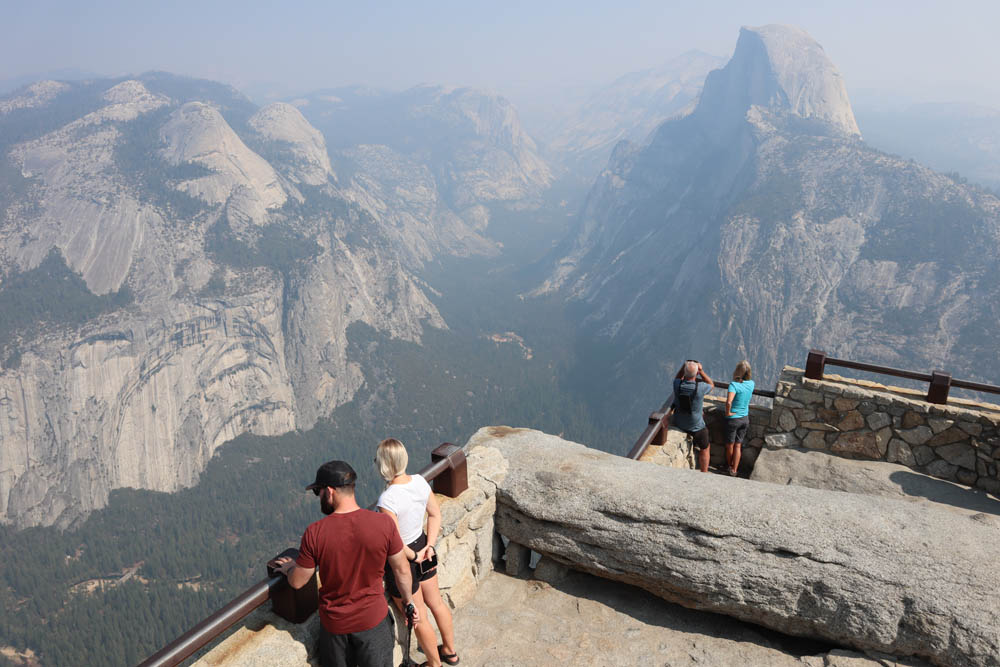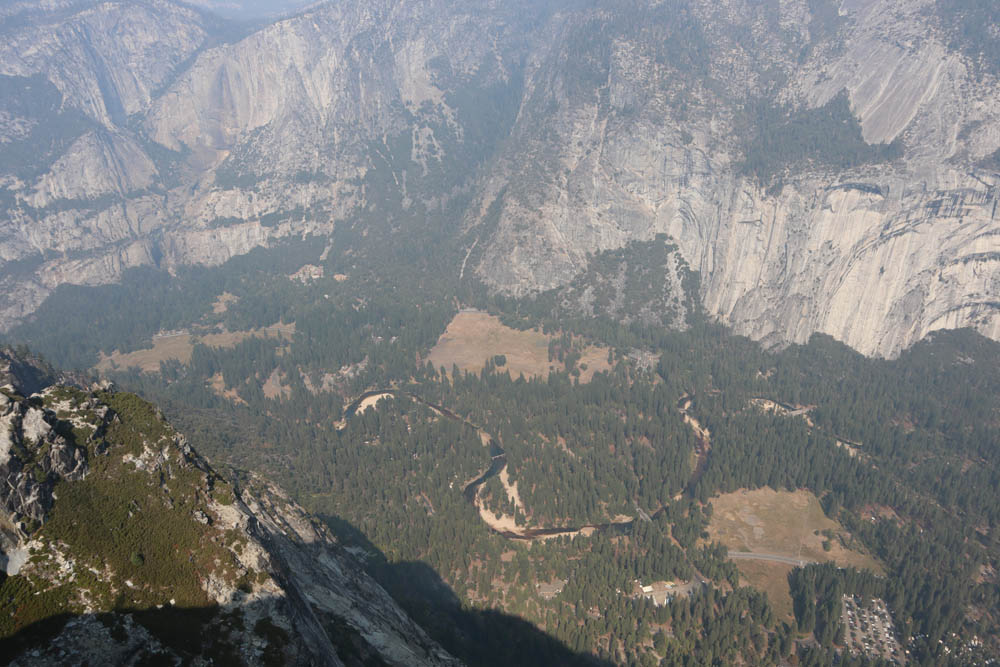 Taft Point & Sentinel Dome
Trail access to both Taft Point and Sentinel Dome is from the same parking area, though you can also hike to Sentinel Dome from Glacier Point and then continue to Taft Point if you want. Both of these spots offer superb views of the area and are highly recommended if the weather is pleasant and if it's there is still enough daylight.
From the summit of Sentinel Dome, enjoy a slightly different vantage point of Half Dome than the one from Glacier Point, and also catch views of El Capitan.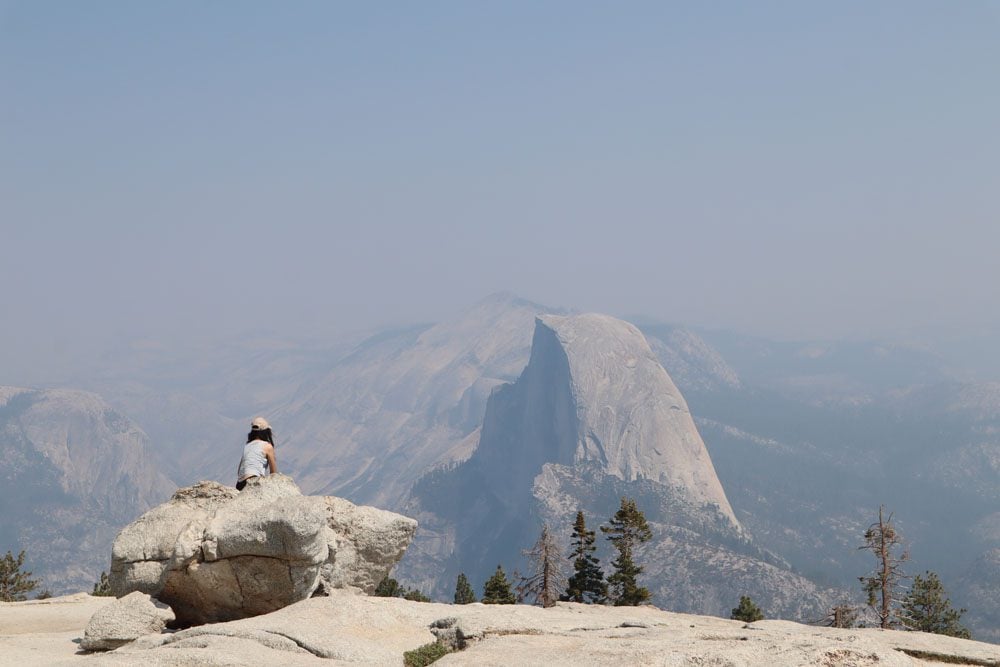 From Taft Point, enjoy thrilling views of Yosemite Valley. If you feel adventurous, walk to the far side of Taft Point, cross the railing (cautiously), and grab a seat on the rocky ledge.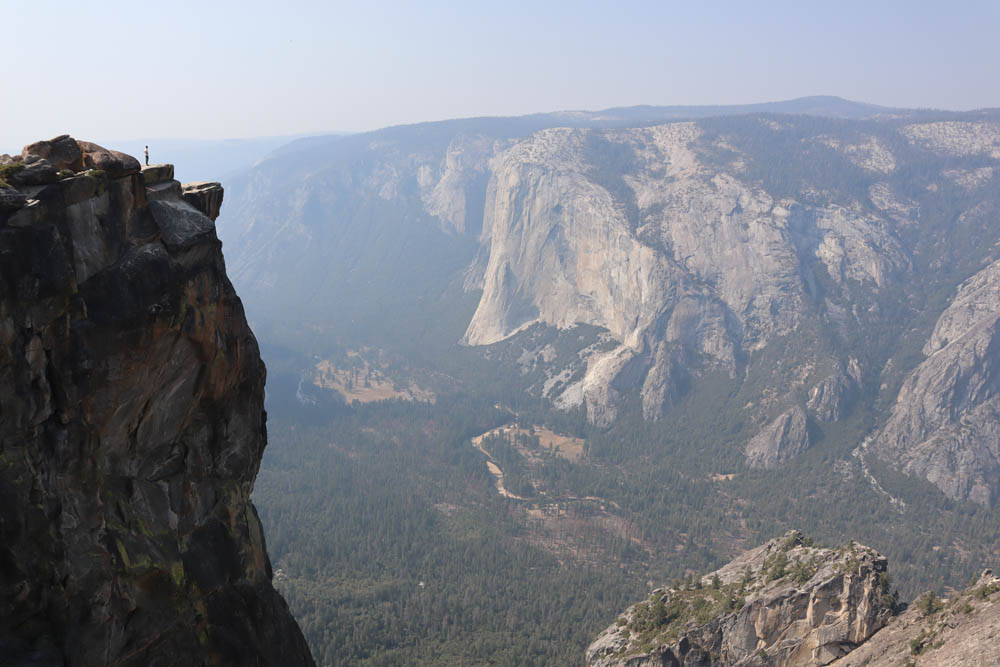 Option 2: Four Mile Trail to Glacier Point
Why hike to Glacier Point if you can drive there? The Four Mile Trail is the answer to that, a challenging hike with rewarding views of Yosemite Valley and close-up views of Sentinel Rock with its jagged rocky teeth.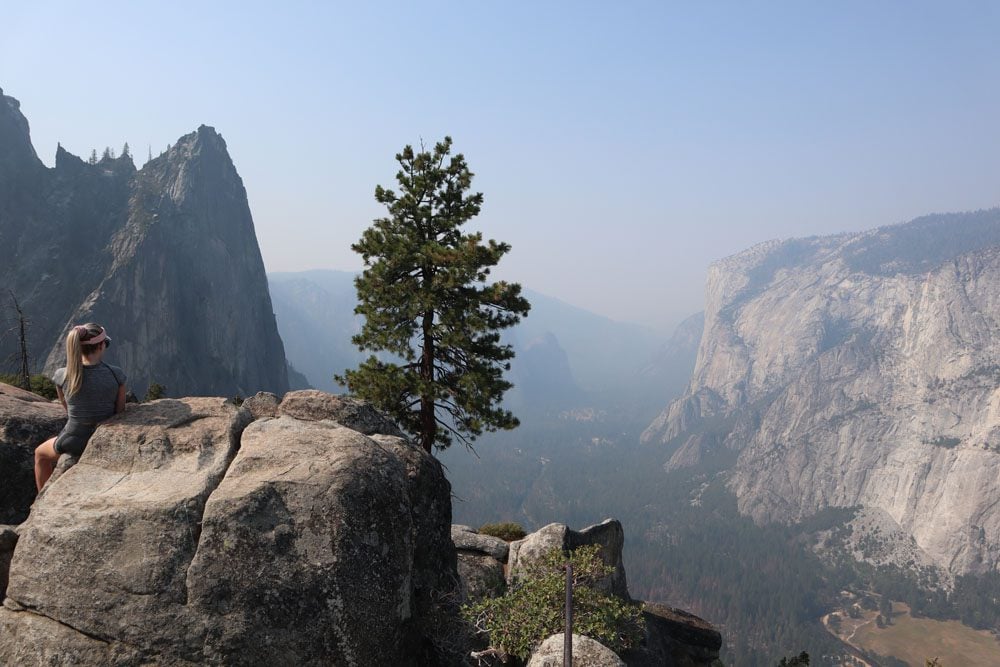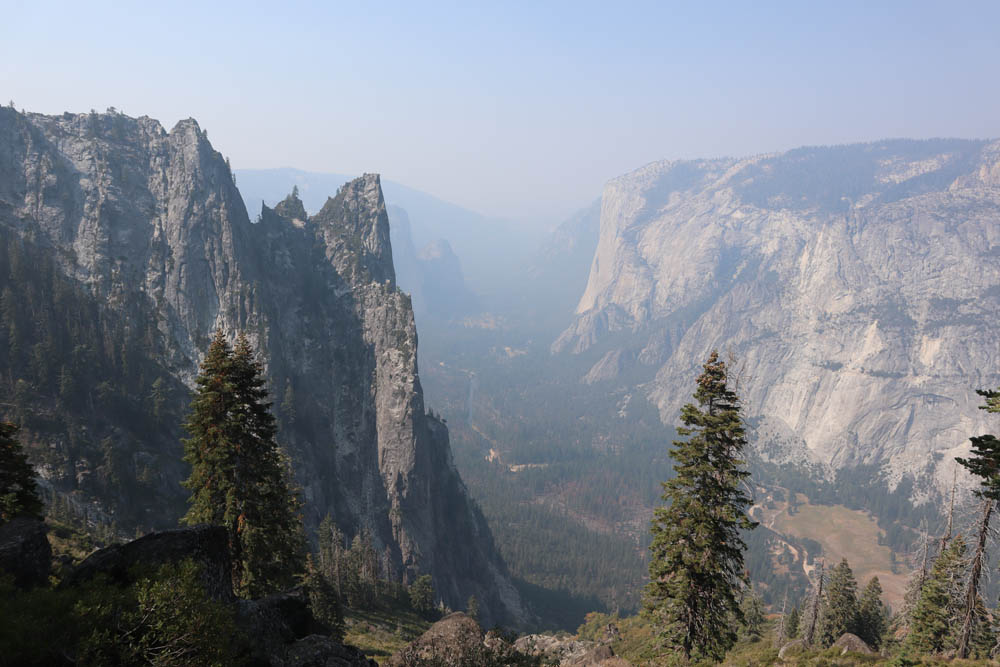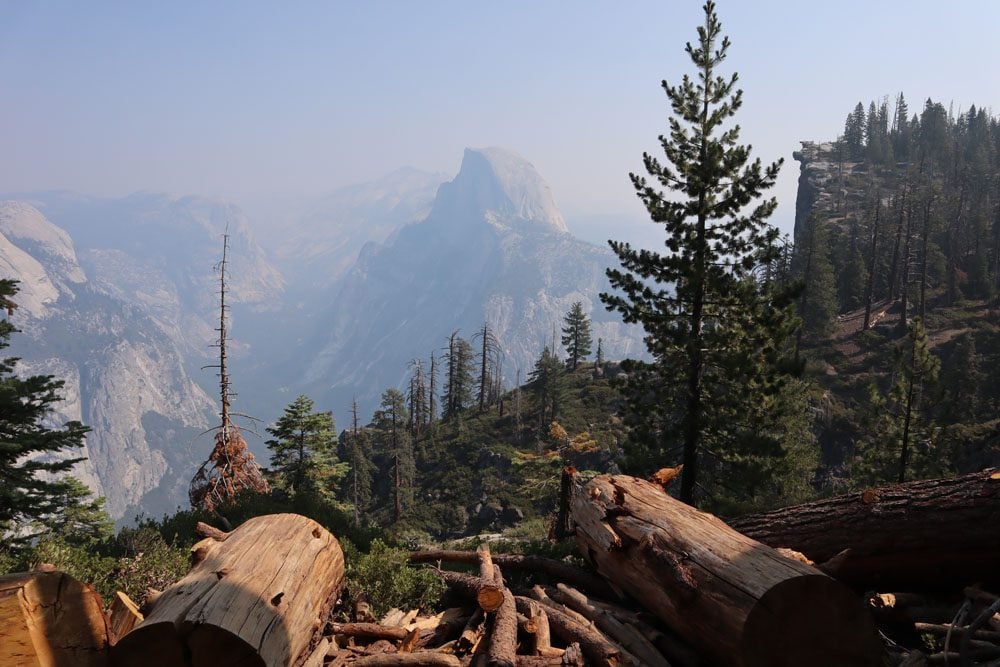 The trail ends at Glacier Point, from where you can continue hiking to Sentinel Dome and Taft Point (see option 1).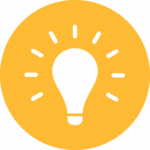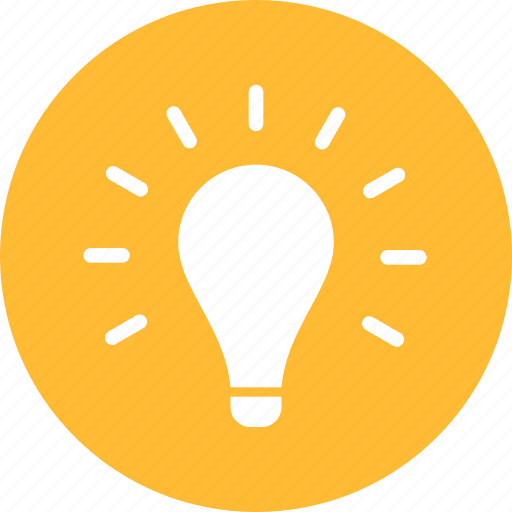 Pro Tip
Most hikers head back to Yosemite Valley on the Four Mile Trail. However, you might be able to get a spot on a guided bus tour heading back from Glacier Point. Advance tickets are only available if riding the bus from Yosemite Valley to Glacier Point. Tickets for the return leg only can be purchased in cash from the driver if space is available.
Option 3: Hike to Upper Yosemite Falls or El Capitan
During spring or early summer, you can hike to Upper Yosemite Falls if the waterfall is flowing. The hike from Yosemite Valley and back is challenging and takes almost five hours to complete. After some rest and lunch, drive to Glacier Point to wrap up the day.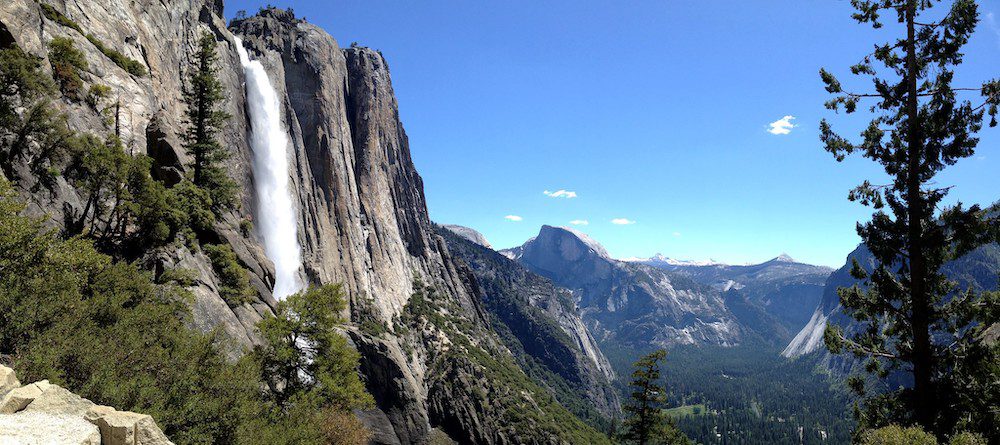 If you really want to return home with pain in your legs, consider hiking to the summit of El Capitan from Yosemite Valley. This is one of the longest and toughest day hikes in Yosemite so prepare accordingly and get an early start. Back on the valley floor, you probably won't feel the urge to drive to Glacier Point because of the fatigue, but mostly because the views from the summit of El Capitan are just as rewarding.
Option 4: North Dome Hike & Glacier Point
In the more remote northern section of the park, getting to the trailhead to North Dome via Porcupine Creek requires a bit of driving along Tioga Road. The trail leads hikers via a beautiful sequoia grove where deer can often be seen, to the open expanse of the rocky domes. En route, you can take a short detour to Indian Arch and Indian Rock or head straight to North Dome. This spot is perfectly positioned for awesome views of Yosemite Valley and North Dome, without the crowds of Glacier Point.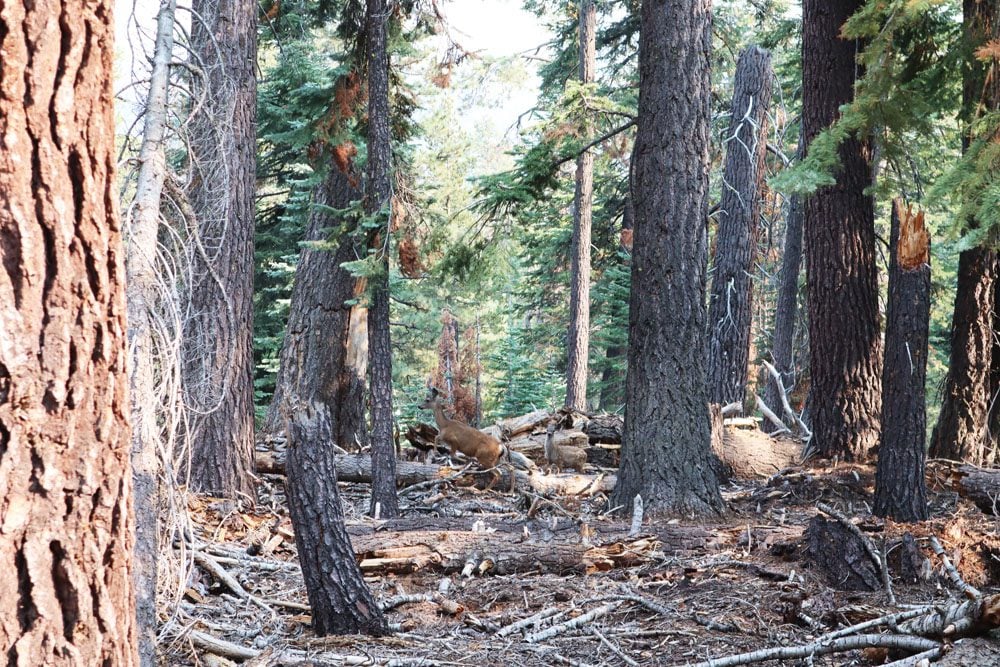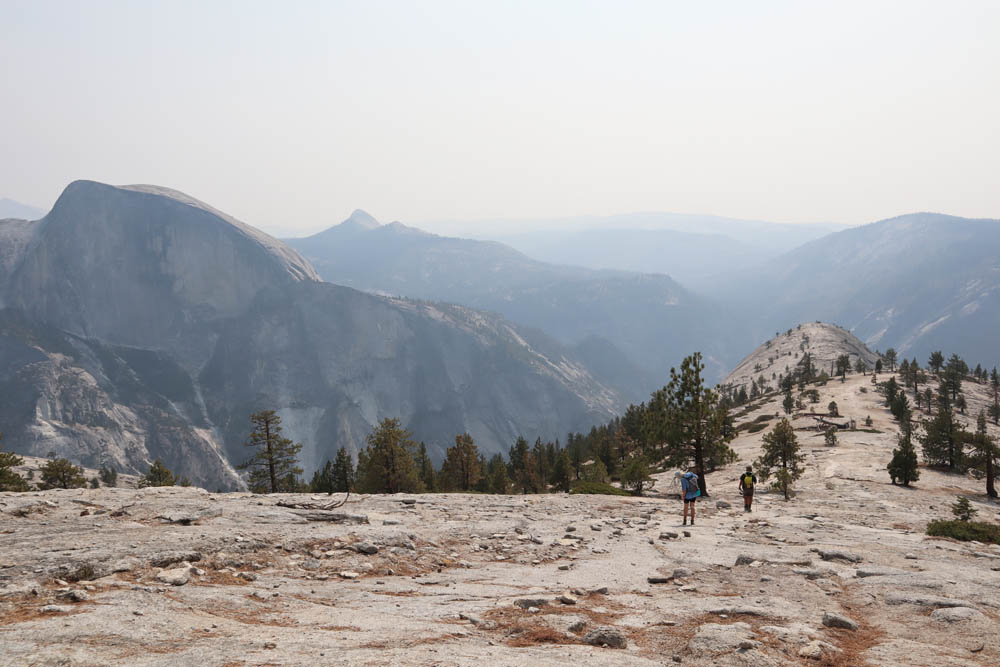 Back in the car, you can stop and visit the giant sequoias at Tuolumne Grove, though it does require a short but steep walk and it's not all that impressive. Alternatively, relax in Yosemite Valley or continue driving to Glacier Point for the sunset.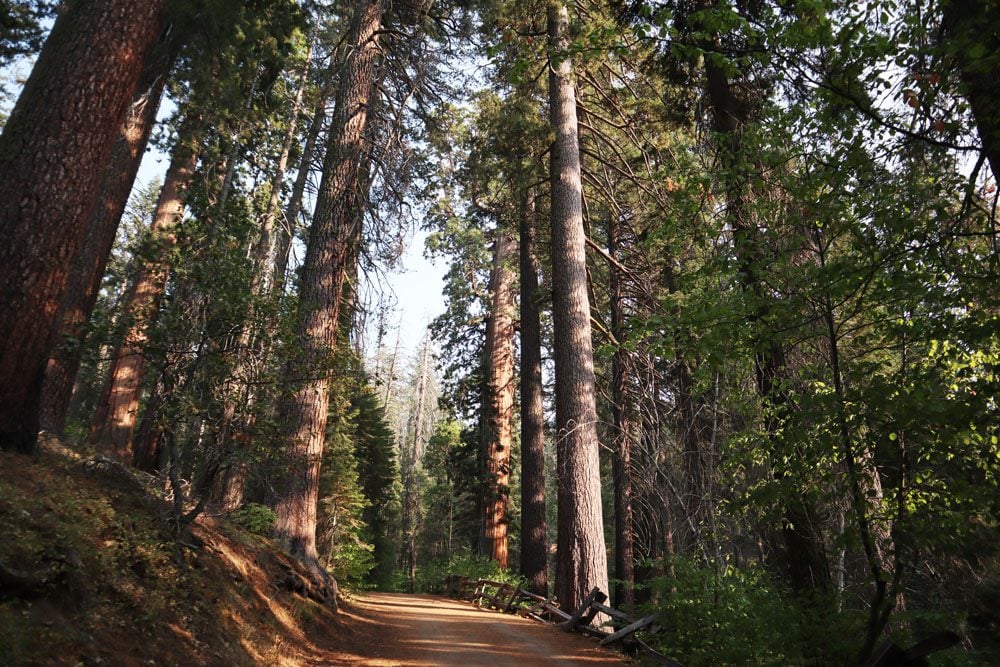 What's Next?
This two days in Yosemite itinerary should maximize your time in the national park and offer a few opportunities to get off the beaten track. For more information about Yosemite, including essential planning tips, check out the Yosemite travel guide collection.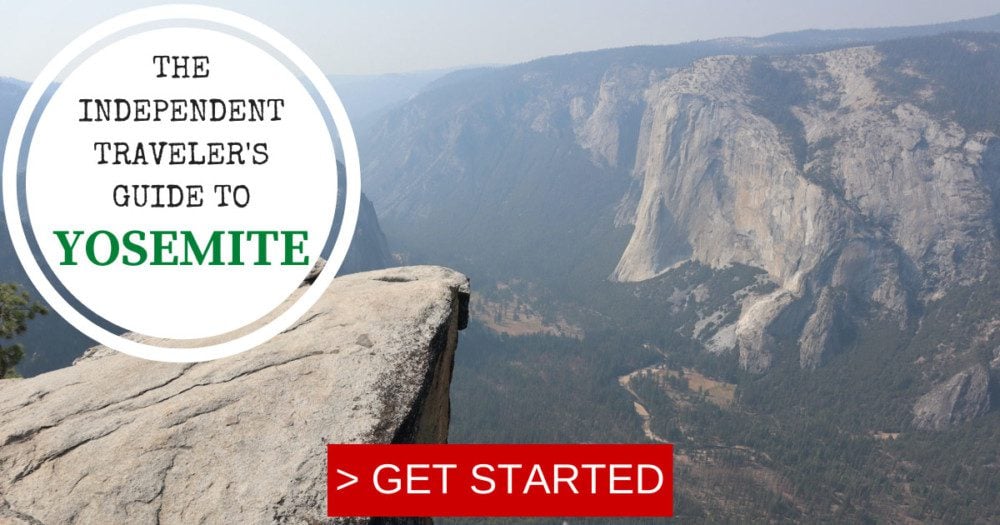 ---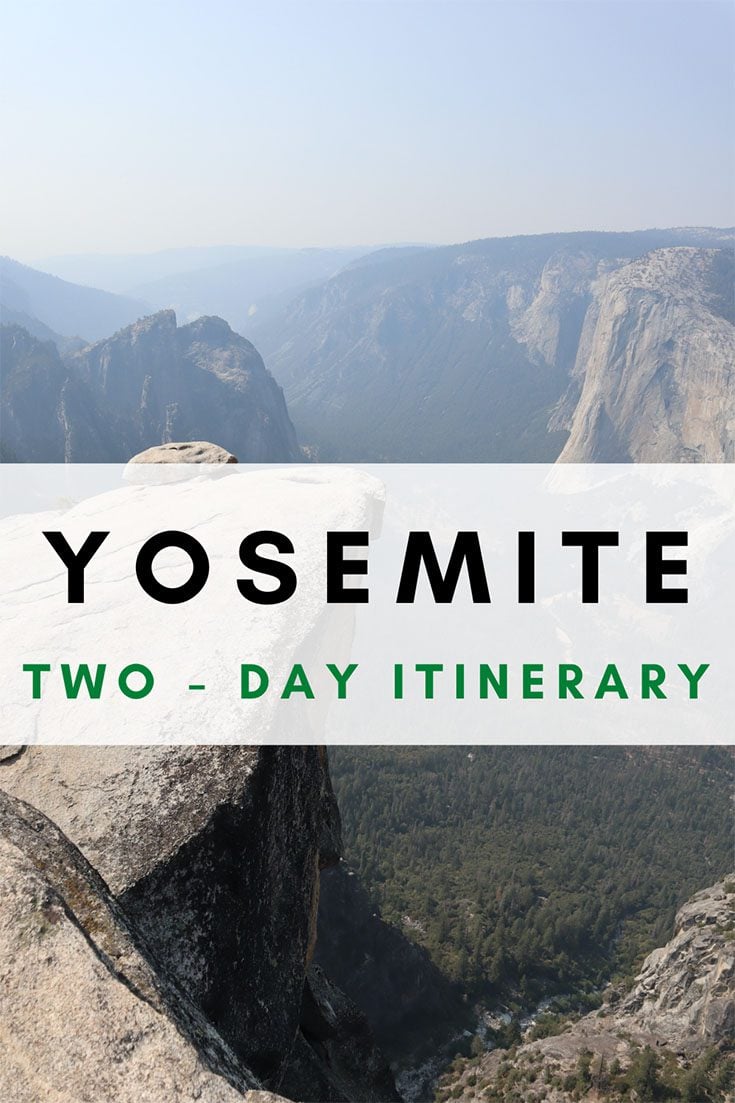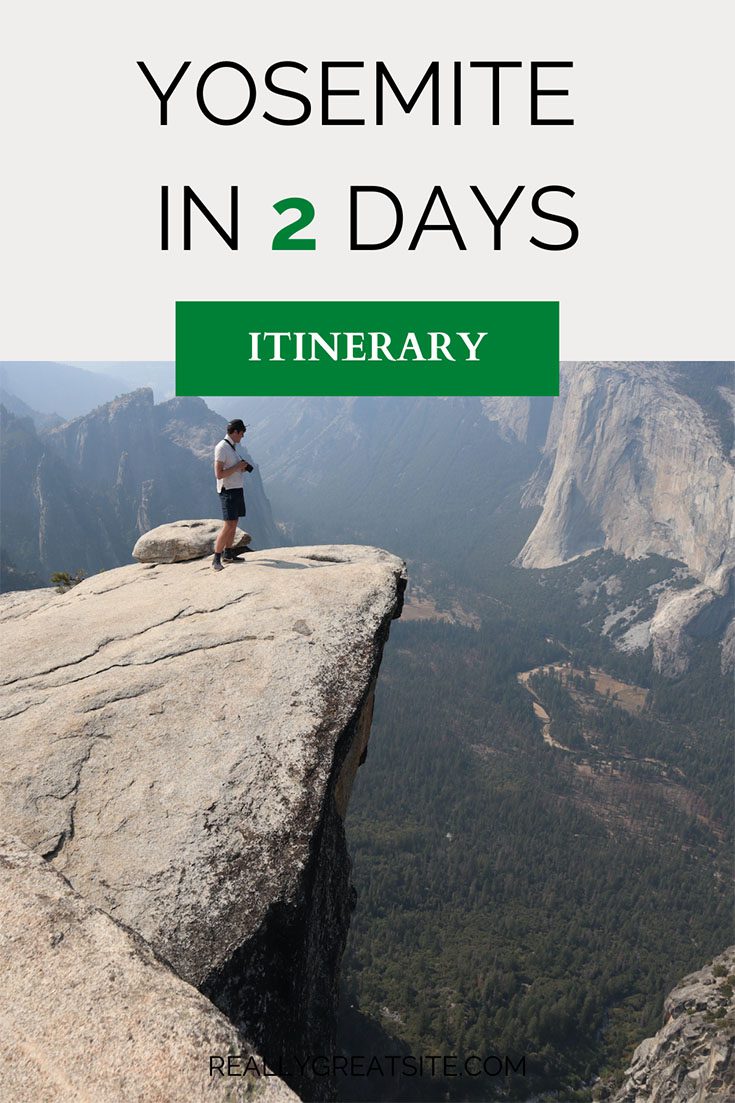 Pin These Images To Your Favorite Boards